VHZ Flow Transmitter Supplier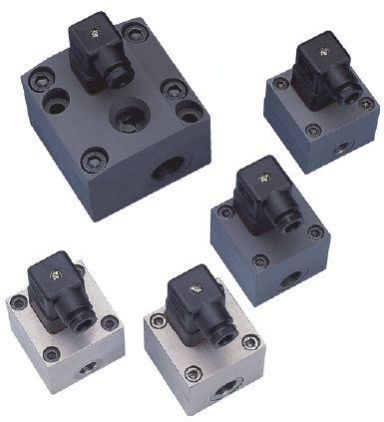 Business Type
Exporter, Supplier
Sensor
gearwheel volumeter
Nominal width
DN 8..25
Process connection
female thread G 1/4..G 1
Click to view more
Technical data
Metering ranges
0.02..150 l/min
Measurement accuracy
±3 % of the measured value in the specified metering range (measured at 20 mm²/s)
Medium temperature
-25..+80 °C
Ambient temperature
-20..+70 °C
Electrical connection
optional plug DIN 43650-A / ISO 4400 or for round plug connector M12x1, 4-pole
Download

View
Details :
Ideally suited for viscous media (oils)
Light and compact construction in an aluminium housing
For cost-sensitive applications

Characteristics :
The VHZ gearwheel flow meter measures the flow by a volumetric principle, in which a pair of gearwheels is moved proportional to the flow rate. The movement of the gearwheels is measured through the enclosing housing wall by a sensor.
The devices are suitable for viscous, fluid, self-lubricating media, as well as for aqueous fluids such as soaps, pasts, emulsions etc. which have a non-abrasive character. Because of the volumetric functioning principle, the devices are almost completely independent of viscosity. A push-pull transistor output, an A / B output or a two wire output are available as signal output.
The push-pull output can as desired be connected as a PNP or an NPN output, and emits a frequency proportional to the flow rate. The A / B output consists of two push-pull outputs, whose signals are phase-shifted by 90 °.
This makes it possible to determine the direction of flow using the bidirectionally driven sensor. The 2 wire model represents the pulse as two different currents, and has the advantage of reduced wiring effort.
Alternatively, it is possible to use add-on electronics with signal processing, in the series OMNI, FLEX and LABO.

Wiring : Before the electrical installation, it must be ensured that the supply voltage complies with the data sheet. The use of shielded cabling is recommended.

Handling and Operation
Installation : The VHZ flow measurement device can be installed anywhere in the pipework system. A run-in section is not required. The direction of flow may be freely chosen. It should be ensured that no dirt particles (thread cutting swarf!) can get into the flow space, as this could cause the blockage of the gearwheels. It may therefore be necessary to install filters upstream of the flow measurement device (mesh size 30 μm).

Options : Highest temperature 120oC

Accessories :
Cable/round plug connector (KB...) see additional information "Accessories"
Remote flow display OMNI-TA
Looking for "
VHZ Flow Transmitter

" ?
Piece